Regular price
Sale price
$65.00
Unit price
per
Sale
Sold out
Est. Delivery is 5 - 10 working days (Fully Tracked) when shipped.
Customers from India please click here for KYC requirement and customs information.
The JOYROOM TCG05 GaN Ultra 140W Black Fast Charger with USB-C Cable (UK Plug) features a JOYROOM plug and USB-C cable for fast, reliable charging. This charger has a maximum output power of 140 watts to help you quickly charge your devices, saving you time and energy. Plug it in and enjoy reliable, powerful charging.
1. Adopts the most advanced highly integrated semiconductor material-GaN chip for stable charging with less heat.
2. Supports the latest PD3.1 charging protocol, provides full-speed charging for laptops, tablets, phones of various brands.
3. Charge 4 devices simultaneously, one charger for multiple devices.
4. Supports PD3.1, PPS, QC3.0, Samsung AFC and Huawei FCP/SCP fast charging protocols.
5. Specification:
- Input: AC 100-240V~50/60Hz,1.5A (Max)
- USB-C1 Output: 5V=3A,9V=3A,12V=3A,15V=3A,20V=5A,28V=5A
- USB-C2 Output: 5V=3A,9V=3A,12V=3A,15V=3A,20V=5A
- USB-C3 Output: 5V=3A,9V=3A,12V=2.5A,15V=2A ,20V=1.5A
- PPS: UBS-C2: 3.3-21V=5A USB-C3: 3.3-11V=3A
- USB-A Output: 4.5V=5A ,5V=4.5A ,9V=3A,12V=2.5A,20V=1.5A
- USB-C1+C2 Output: 65W+65W
- USB-C1/C2+C3/USB-A Output: 100W+30W
- USB-C3+USB-A Output: 15W
- USB-C1+C2+C3 Output: 65W+45W+20W
- USB-C1+C2+USB-A Output: 65W+45W+18W
- USB-C1/C2+C3+USB-A Output: 100W+15W
- USB-C1+C2+C3+USB-A Output: 65W+45W+15W
- Total Output: 140W(Max)
- Material: PC fireproof material
- Size: 110x74.5x35.6mm
- Net Weight: 335g
Share
View full details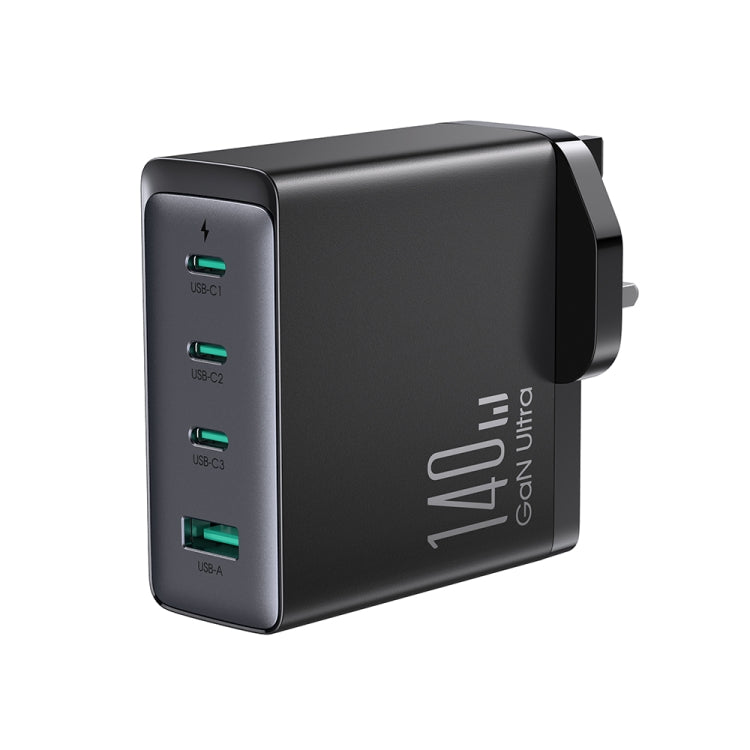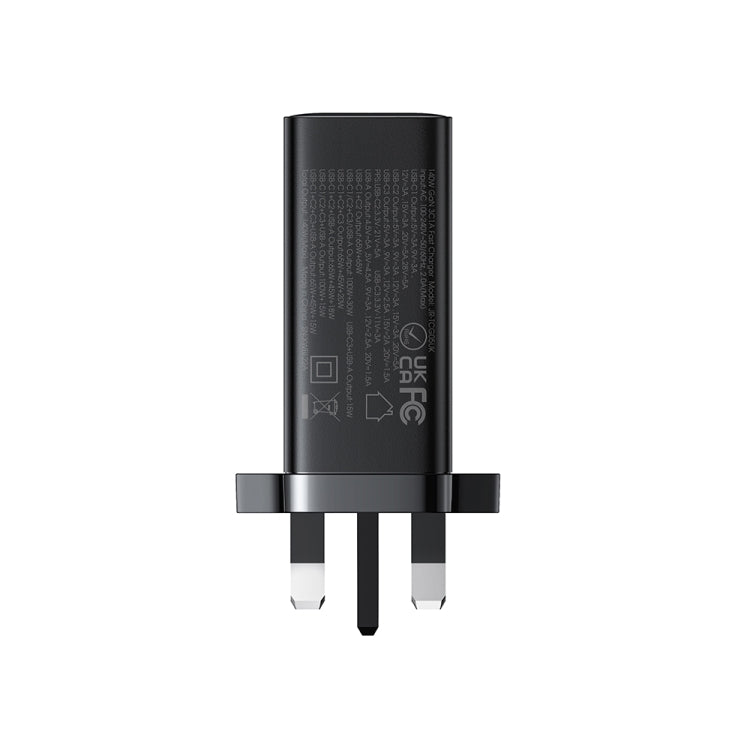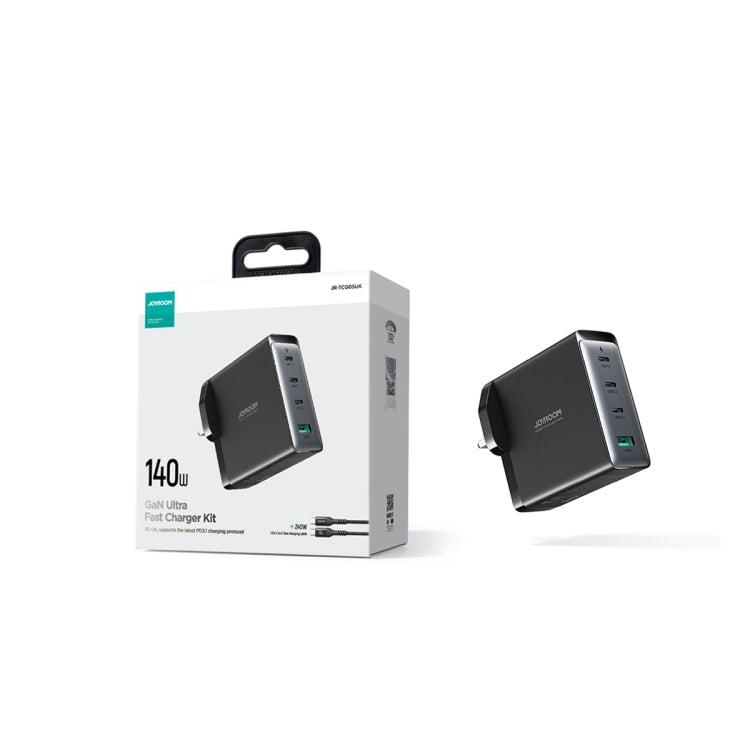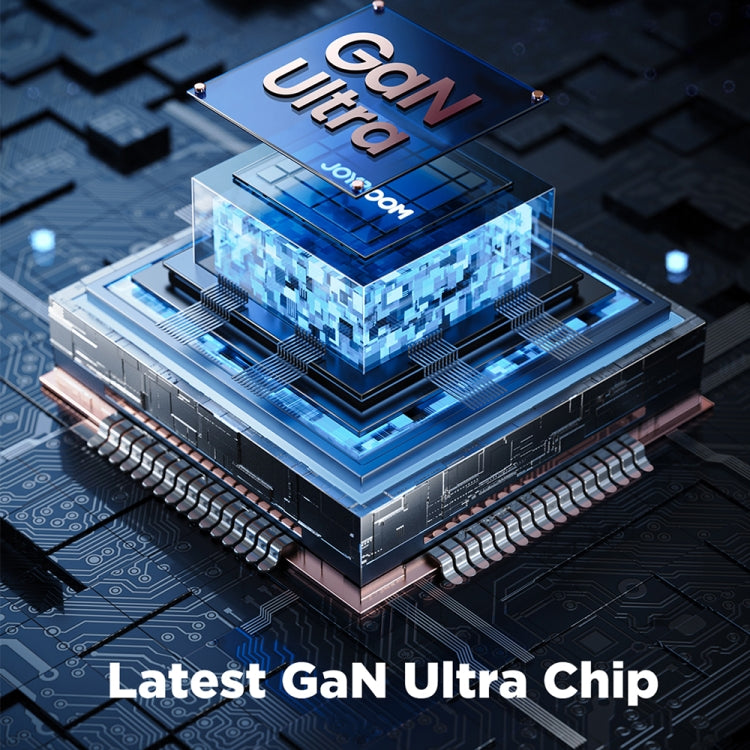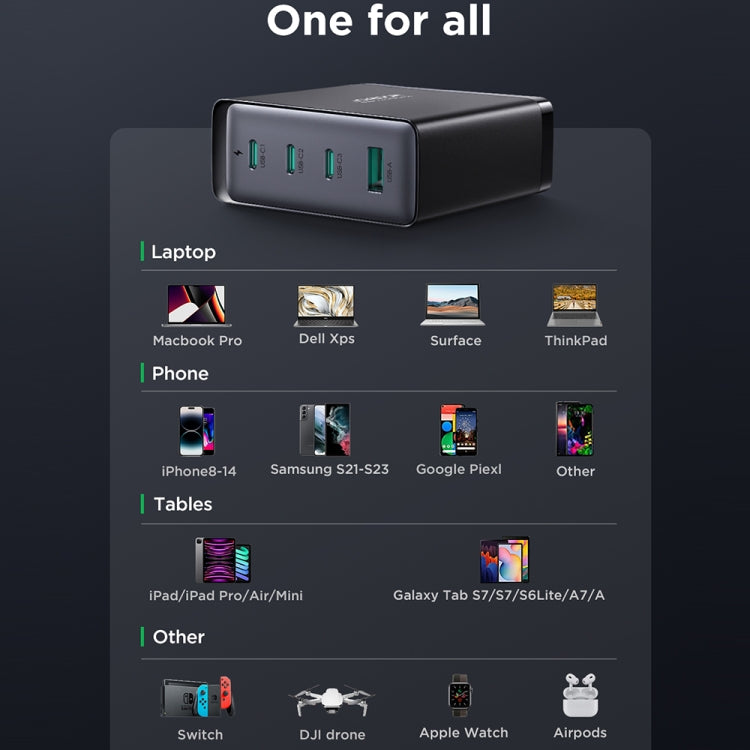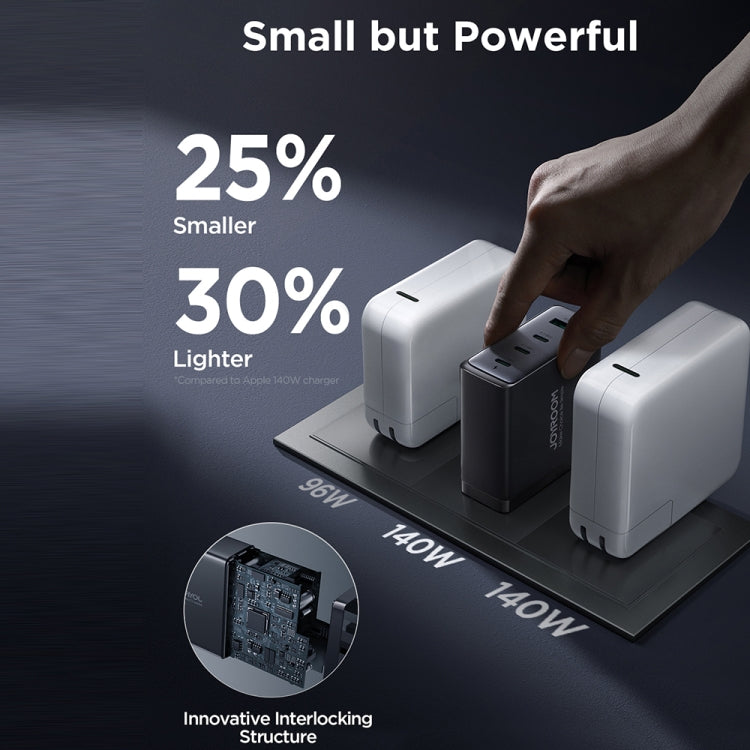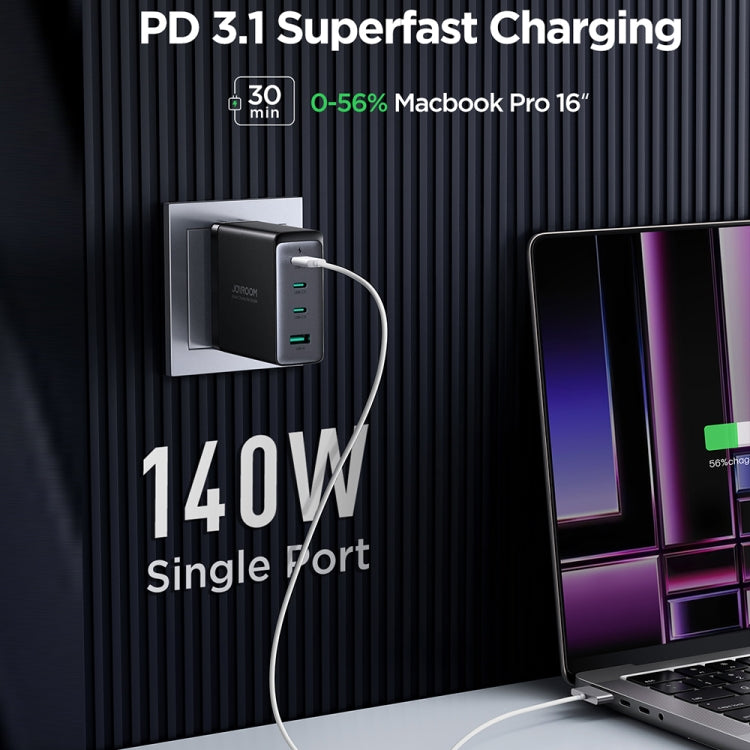 Collapsible content
Shipping

Orders will usually be processed within 1 to 3 working days and shipped out to your address using the delivery service you choose at checkout.

Delivery is estimated 5 - 10 working days using a fully tracked service if no delays in transit once shipped. If any delays occur it may take longer. You will be able to monitor progress via tracking details provided.

Delivery to Turkey can take 2 to 4 weeks.

You can view shipping costs at cart and checkout. For UK customers all orders are free shipping.

The following countries also receive free shipping as standard:

China, Canada, Hong Kong SAR, Israel, Japan, New Zealand, Norway, Switzerland, Thailand, USA (54 of 62 states) - The 8 excluded states from USA are American Samoa, Micronesia, Guam, Marshall Islands, Northern Marina Islands, Palau, Puerto Rico and US Virgin Islands.
Returns and Exchanges

You can now use self-serve returns using the Manage Orders & Returns link.

Please see below our returns policy.

30 Day Guarantee
If you have purchased goods in error, have changed your mind or wish to return for any other reason then we will replace or refund most items provided they are returned to us within 30 days of receipt complete, in their original packaging and in as received condition. You will be responsible for the cost of returning the goods to us.

Where a product is used but can be returned in resalable condition such as phone case then please ensure it is returned with all packaging (inner white foam, polybag/retail packaging, etc) to ensure a smooth refund process.

Faulty Goods
Should you receive a faulty product then in some circumstances we may be able to refund or replace without the need to have the faulty product returned to us but where we would require the goods back we will cover the return postage cost.

We double check or sometimes check more than that to ensure we send out the correct product (and size) so you can rest assured you will receive the correct product from us as per your order. In the rare occasion where a slip up may have occurred from our side then we will bear the costs of any returns / replacements.

Exclusions
Certain products are excluded from returns due to hygiene reasons such as earphones. If the product is used it can no longer be returned due to the above.

How to return products to us
Please use our Manage Orders & Returns link to submit return request and then pack the product(s) as you received them and take the package to your local post office to send the product(s) back to us.

Please ensure you request and retain a 'Certificate of Postage' from the Post Office if using 1st or 2nd Class standard post as that will cover you against loss or damage up to £20 value as returns are not our responsibility until they arrive back to us.

Your Right To Cancel Your Order under Consumer Protection (Distance Selling) Regulations 
You have the legal right to cancel your order within 7 working days of receipt. If you wish to cancel using this right, you need to inform us in writing within 7 working days, starting the day after you received the goods. You must also take reasonable care of the goods and return them to us. We will not consider that you have taken reasonable care of the goods if they have been used in a way, or to an extent, beyond what would be reasonable when examining them in a shop before purchase. You will be responsible for the cost of returning the goods to us if you cancel under Distance Selling Regulations.